Activity Center
2018 Summer Camp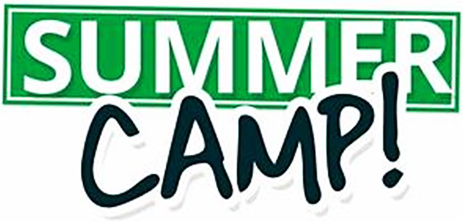 Yes!! It's back!!! Weekly Camp from June 11- August 10!
(No Camp the week of the 4th of July)
9am-5pm Monday-Friday View the Flyer and View More Information
Print Job Application PDF

View Registration Form PDF
OR Sign up Online by Clicking the Link Below:
Ages: 6-12; Times: 9AM-5PM ; June 11th - August 10thIn District:
$80/week*;
Out of District:
$100/week*
Before Care:
7-9AM;
After Care:
5-6PM
Before Care:
$10/week;
After Care:
$10/week
CIT PROGRAM: Ages: 14-15
In District: $60week; Out of District: $80/week
*3 day pricing is also available. For more information or to register go to our website at tritownshippark.org or visit us in person at the Park Office — 410 Wickliffe Street, Troy, IL. Call us at 618-667-6887 with any questions.

6/11: Sports Week
We'll be seeing how many sports we can fit into a week ranging from soccer and flag football to some more unique surprises!
6/18: Birthday Celebrations
This week it is everyone's birthday! There will be plenty of traditional birthday games to go around and of course some cake on Friday to celebrate!
6/25: Magic & Science
Make your own slime, practice some magic tricks, and creating fun experiments is what this week is all about!
7/9: Outdoor Skills Week
From fishing in the lake to learning how to cook, your camper is sure to learn plenty about surviving in the outdoors!
7/16: Life Size Board Games
There's no better time than summer to take your traditional board game sand make them active and life size!
7/23: Pinterest Crafts
Even the least crafty of kids will be able to create something new this week that they're proud to bring home!
7/30: Camp's Got Talent
Between a talent show on Friday, a murder mystery challenge, and several scavenger hunts campers will want to bring their A game this week and show off all their skills!
8/6: Camp Olympic
Between the relay races and water balloons, we are going to end summer the right way with everything CAMP!